You find here my activities for ChessCoin.

My time is as precious as yours:
your donations will show me that you think the same.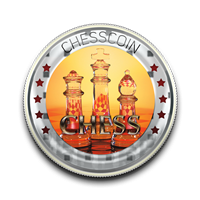 Organization: MCT (managing ChessCoin tasks) and community
I've setup this task list where I am analyzing ChessCoin (software, community, ...) to identify the first places that need attention.

This is also the part I. of the upcoming roadmap.

I am also getting the community back together and replying on questions, issues... (see here).
The new ChessCoin website
Here is the new website (the old did not exist anymore for months :-( ).


Trusting ChessCoin's blockchain
To help increase the trust into the ChessCoin blockchain I've set up this project.
See e.g. the forking situation on Dec 12/13 here.


ChessCoin tournaments
I marketed and coordinated our very first tournament series for the ChessCoin community and other interested chess players, see here.
Read the summary here.


My ChessCoin blog
I keep my blog updated with (improvement) ideas for ChessCoin.
Here is my old blog (2017).


Feedback: what do others think about my work here?
If you also think like that, please donate, see below. Thank you!!!
Why you should donate?
When you don't water a flower it will not bloom anymore... and die!

I am taking precious time to revive the ChessCoin project. You can show me with your donation that you realize this!

Even if you do not have much, a regular, small donation is also appreciated. Thank you!

My CHESS address is: Ce7kSuKGoS3f5bQkmxLmXKfQjQPH1KyrLc